Post contains affiliate links.
I'm pretty sure the last time I was in a Big Lots was approximately 9 ish years ago when we lived about a quarter of a mile from one in San Antonio. The last few days I've been seeing them pop up in my Instagram and Facebook feeds with sponsored ads and I've got to say, I'm seeing some cute things that I would have never expected from a Big Lots. I'm shocked really and just looked up where my nearest Big Lots is because I think a visit is in order this week.
I'm also the queen of a good deal. I almost never buy anything that isn't discounted or at least that I know isn't a good value for the money. There are days that I wish I wasn't that person, but I am which means I spend a lot of time making sure I've found the best deal possible on just about everything. The dog chewed up my son's shoes the other day and I still haven't found him a new pair, because I just feel like I could do better than any deals I've found online or in store so far. It's a problem I think.
So yeah, if you're looking for that Farmhouse look in your home, but on a budget, I may have just found a solution for you with these items from Big Lots. There's more than this online too, but here are just a few of my favorites with that Fixer Upper vibe.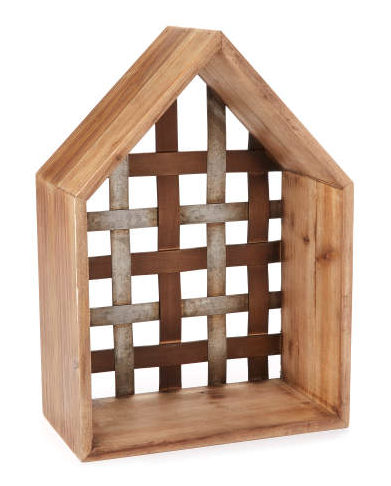 Standing House Shelf with Woven Back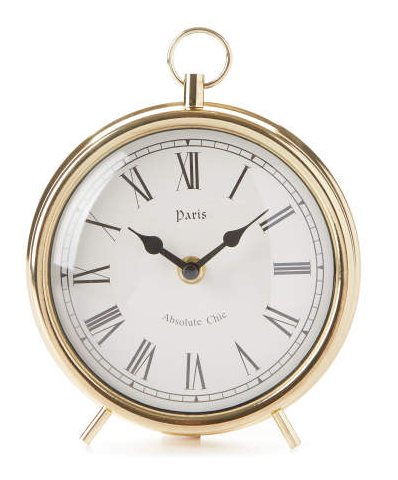 Gold Metal Tabletop Clock
Gold Metal & Glass 3-Section Test Tube Bud Vase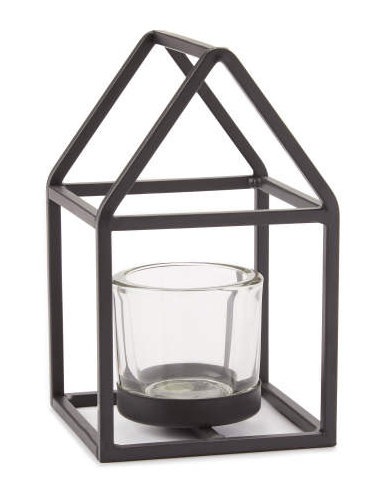 Metal House Tealight Candle Holder
You Are My Home Wood Panel Framed Plaque
Gray Odessa Throw Pillow (17X17)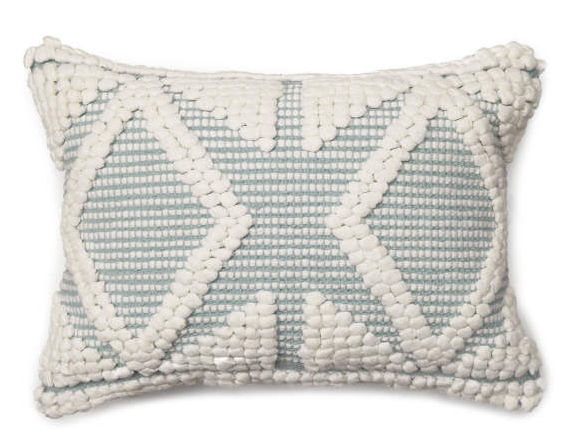 Ether Miranda Diamond Lumbar Pillow (13X18)
Adelyn Ether Throw Pillow (17X17)
Bria Gray Stripe Throw Pillow (13X18)
Small Grid Wire & Wooden Basket with Canvas Liner
Round Hanging Wall Mirror with Rope (19")
"Home Is" Home Icon Framed Wall Plaque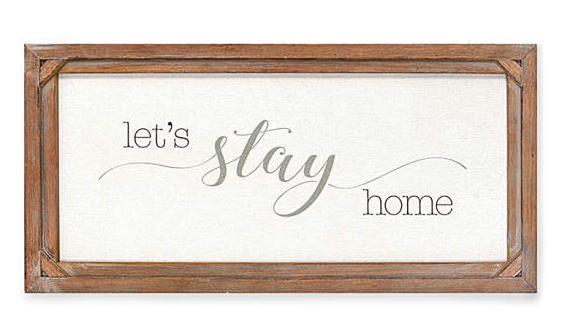 "Let's Stay Home" Rustic Plaque
Smoky Finish Embossed Glass Bottle with Beads
Living Colors Woodchip Tabletop Basket
Cream Ribbed Ceramic Vase
"Love" Metal & Wood Tabletop Decor
Crinkle 3-Piece Quilt Set
Plaid Microfiber 4-Piece Sheet Set
Silver Galvenized Lantern
So are you as impressed as I am? Seriously, I've never seen anything this cute in Big Lots, but I'm happy to see them stepping up their game and providing attractive Farmhouse decor at affordable prices.
-Monica